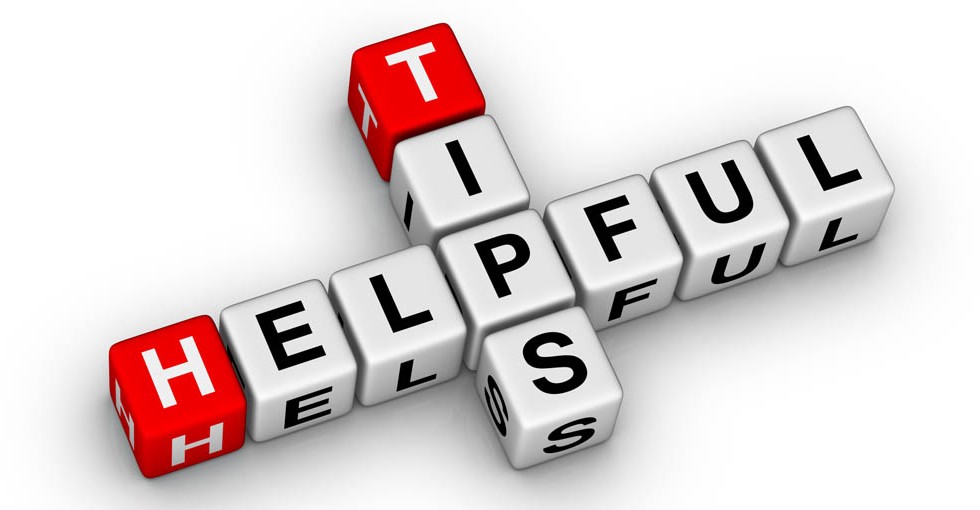 Do you want to improve your professional image on-and-off-line? Then get help from a real professional. Nobody makes it to the pinnacle of success on their own and it takes a seasoned entrepreneur to know when to bootstrap and when to hire it out.
As a small to medium size enterprise (SME) spending your hard earned dollars on contractors, agencies and development shops can be a difficult choice to make, both from the selection process to budgeting, however in the long run we have found that this is usually the best choice. Think beyond making or saving a dollar or two today, so that you can make 10 times that amount tomorrow.
Here are some tips for hiring us (or any service provider), be it an agency, web development shop or individual contractor.
Expensive is always cheaper
There is nothing more expensive than a bad hire. How much will months of delays or lower conversion rates cost you? How much will a slow website or a website that isn't mobile friendly cost you?
Answer: A heck of a lot more than getting it done right the first time.
We have used a lot of contractors and/or specialty shops from time to time. Some of the best have been the least expensive – maybe because they were fresh starts and hungry taking every job. But at the same time, some of the worst experiences have been with the cheapest bid.
Don't hire just because the price is right. This is a recipe for disappointment and ultimately a bad investment. And in the long run, this gives each and every one of your competitors the opportunity to do it be better.
Don't base your decision on hourly rates as they are superfluous. Base your decision on the entire project cost. If you could choose between a shop that cost you $40/hour or $150/hour, everyone would typically choose the first option. But remember, it's not how much they cost per hour, it's how much they can deliver in that amount of time and what the total project cost will be.
Don't be scared to pay for a more expensive shop if they are going to complete the job on time and deliver a high standard.
Can you do it for less?
Most everyone will negotiate and it never hurts to ask if your prospect can do it for less. Nine times out of ten we can trim a little here and there, or suggest two comps instead of three to meet a client's budget.
You can only negotiate so much because we are trading time for money – we are providing a service that takes time. It's not like shopping for a digital camera on Amazon where whomever has the lowest price (and free shipping) gets the sale.
Typically if you pay upfront for the services, you can get a better price but it comes with risks. Your service provider has been paid so often the enthusiasm of finishing a project can be curtailed by landing the next job. Be sure that if you have change orders and need to make changes, that there is a clause for this. Be upfront and ask what the changes will take time and cost-wise, this way there are no surprises for either the client or the contractor.
Communication is key!
Lack of, miss and poor communication costs time and money. Long winded and too much detail in an email is a recipe for missing something. Just jump on Skype or pick up the phone and talk live.
We strive to be responsive to client calls and emails. Be sure whomever you hire is the same. Check the waters to see how excited your service provider is about the work you need completed. A dull response is a sign to keep looking.
The best contractors and/or specialty shops are those that go above and beyond what is needed and dig deep to understand your business and your needs. Many times, once they know your business better, the more likely a creative solution can be found quicker. Or maybe there is a better way to communicate your unique niche market.
The best contractors and/or specialty shops are the ones that love what they do. Treat your service provider as a person, not as robots or trained monkeys.
Accurate and timely follow through
We tend to use a project management tool to keep even the simplest projects on task and on time. Accurate and thorough documentation and requests with specific deadlines and responsible parties helps keep the project moving forward.
If for example, the creative team needs photos and logo assets from the client by 10am on Tuesday, it better be completed by 10am on Tuesday (or sooner). The same goes for the service provider having comps ready for review at noon on Friday. People on both sides of the project are counting on these deadlines being met for meetings and milestones, all of which help to guarantee the final project deadline will be met.
If your service provider does not have an on-line project management portal and workflow where all parties can view and check off tasks, you'll be wading through email threads, lost messages and spam folders for accountability.  Yikes.
You are the project manager
If you don't have a project manager on your end of the project, then you are the project manager. The buck stops with you. You're the one responsible for providing content, direction, keeping the project on task and meeting deadlines. If a project goes over budget or misses a deadline, that's on you. And deadlines work both ways. If you can't meet your deadlines, then don't expect your service provider to meet the delivery date.
Make sure your service provider has everything they need up front to work quickly and efficiently. It's your job to reduce barriers and keep things moving ahead on your end of the project.
Tell me what you really think!
If you are in a creative field, critique is commonplace. Many people think criticism is always negative but it is not. Ask your service provider to look at your current website and have them tell you what is working well and why. Then have them tell you what's not working well and why.
If they can point out things you are doing wrong and why, then you've just found several ways to improve business. You want someone who will add value to your business, not some shop that will do just what you have requested.
Be ready for out of the box thinking with a good hire.
Check, please …
And no we are not talking about the dinner bill. Many times contractors and/or specialty shops will be working on your live website.  If they make a change to your website and there's an issue, it's going to cost you until the issue is resolved.
Often times a contractor or service providers don't conduct an adequate check on the changes they have implemented for you. Even when they do check, they often miss things, so follow up with them and check it your self. Many times they might not know the full scope of your goals and checking the full chain of custody is essential.
The marketing department often will spend days looking at their sales and traffic, wondering why something isn't converting, and why they haven't made a sale yet. Until finally it occurs to them to check their funnel to see if anything isn't working quite right. And sure enough, there was something broken in the workflow.
How much does incompetence cost? That's a loaded question.
Pay on time or pay early
Every day an invoice goes unpaid creates a barrier between you and your service provider.  When a service provider does a great job, delivers on time and meets or exceeds your expectations, then you should pay their invoice on time, or better yet, a week early.
Some use PayPal or Direct Bank transfers, and some service providers will take credit card payment too if the job is not too large. Yes, if you must use paper checks, that is okay too, but factor in the time cut checks, stuff and stamp envelopes and mail it. How long it is going to take to make it to your service provider?
Nothing says thank you more than paying your bill on time. The same goes for paying late or the infamous "the check is in the mail" statement. Don't pay late.
Retainers are a good thing
Once you have a relationship with a service provider that does a great job for you, maintain it. See above for all the good stuff about your service provider  – you've already got those items covered. When you have a contractor or service provider on retainer you have them at your disposal for a certain amount per month with no payroll, no sick time, no overhead. Those are dollars well spent if your company needs on and off services that you can't do in house.
We have retainer contracts with many of our clients. This is a huge increase in efficiency and speed form them and us. We don't need to spend overhead on quotes for work – we can spend that time on getting stuff done for our clients.
Clients on retainer are high priority VIPs – that's worth it alone.
We love what we do, we are good and friendly to work with. These are some of the intangibles of a great working relationship. If you're thinking of hiring a contractor or need some expertise in web development and video production, contact us for a free consultation. We'd love to hear from you.